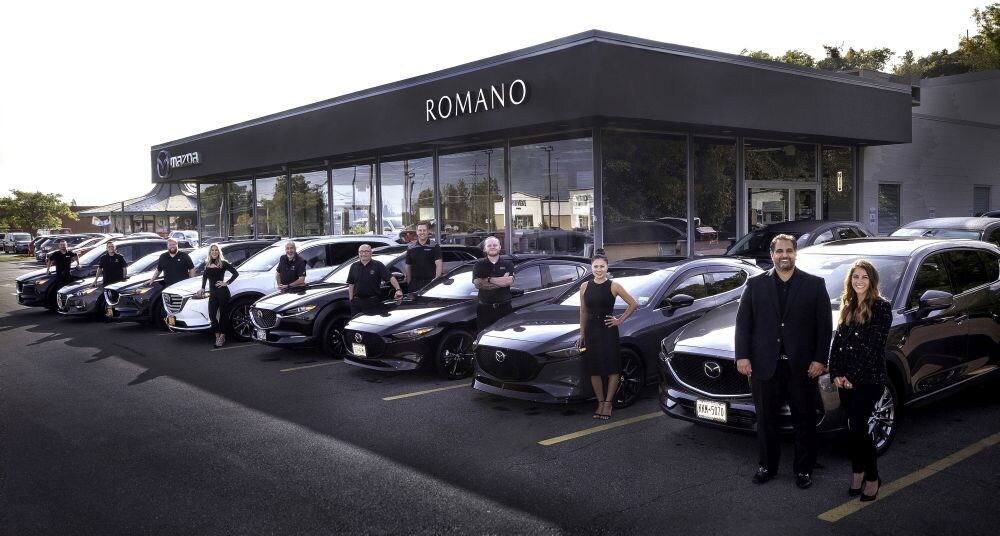 Why Buy From Romano Mazda
What Our Customers Are Saying...

They treated me with respect and were very personable.
        Dana, Syracuse NY

As a woman, I'm not always treated with respect and sometimes attention is diverted to my husband. No one at the dealership automatically deferred to him and all treated me as I had hoped to be treated. Though the process took awhile due to high customer volume, Daniel kept us comfortable and was very hospitable while we waited.
        Maryann, Syracuse, NY

I have all service done at this dealer and will continue to do so. I will likely purchase a vehicle for the third time from this dealer within the next 2 years. If I get a second car, it will be a Mazda 2 - not because it would be my first choice, though it is close, but because the dealership is my first choice and I would like to continue my relationship with them. This dealer has gone above and beyond to accommodate me on at least 3 separate occasions, and spared me considerable hardship. I frequently recommend both Romano Mazda and the brand (Mazda) to others.
        Dave, Syracuse, NY

Thoughtful Amenities
Whether you are waiting for your vehicle to get serviced, picking up a part for your vehicle, or stopping by to check out a new vehicle for yourself, we offer a wide range of amenities to enhance your experience here! Come by, look around and check what we can offer you!